Welcome to the Carper Company
We have been providing quality service since 1995, selling telephones and accessories to hotels, motels, hospitals and other businesses. We don't just sell you a product, we provide you with a valuable service. From selecting the optimal solution that fits your needs, to finding you the best price, to customizing telephone face plates with your brand, we take care of you from start to finish. When your customers are impressed, we've done our job.
Are you looking for products in compliance with the Federal Americans with Disability Act? Click here for ADA compliant solutions.
Our Service Pledge:
Our success is attributed to providing personal service and building a relationship with our customers. We provide the perfect blend of innovative products to suit your needs, superior customer service, dedicated employees, and company commitment to customer satisfaction. We recognize that anyone can sell you a product but sometimes you want a person you know at the end of the phone line who will not just sell you any product but deliver the product that is right for you. That's why cultivating customer relations is the most important aspect of our business. We provide personal care and competitive prices so please give us a call at (800) 549-7576 or email us today.
Call The Carper Company today at (800) 549-7576
The latest from the Carper Company!
Let The Carper Company give you the best service available...
See our monthly flier for our featured items. One of the newest features to the guestroom telephone is the addition of mobile charging capabilities.

Telephones, Headsets, Conferencing, Weatherproof Televisions
Visit our product pages to see a small sample of what we can offer you.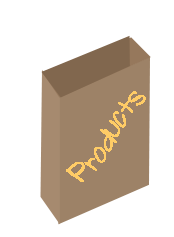 If you are a BuyEfficient, members-only customer, you may access your marketplace directly by clicking here.